Bulls | Steers | Bull Calves | Mature Cows | Young Cows | Exposed Heifers | Unexposed Heifers | Heifer Calves
Package Deals | Featured Buys | Sold Cattle | Things to Know | News | Pretty and Productive | About Us
---
Updated: 2/21/17
Back to News Archives




Rocking O Longhorns featured in Tokyo newspaper
February 10, 2017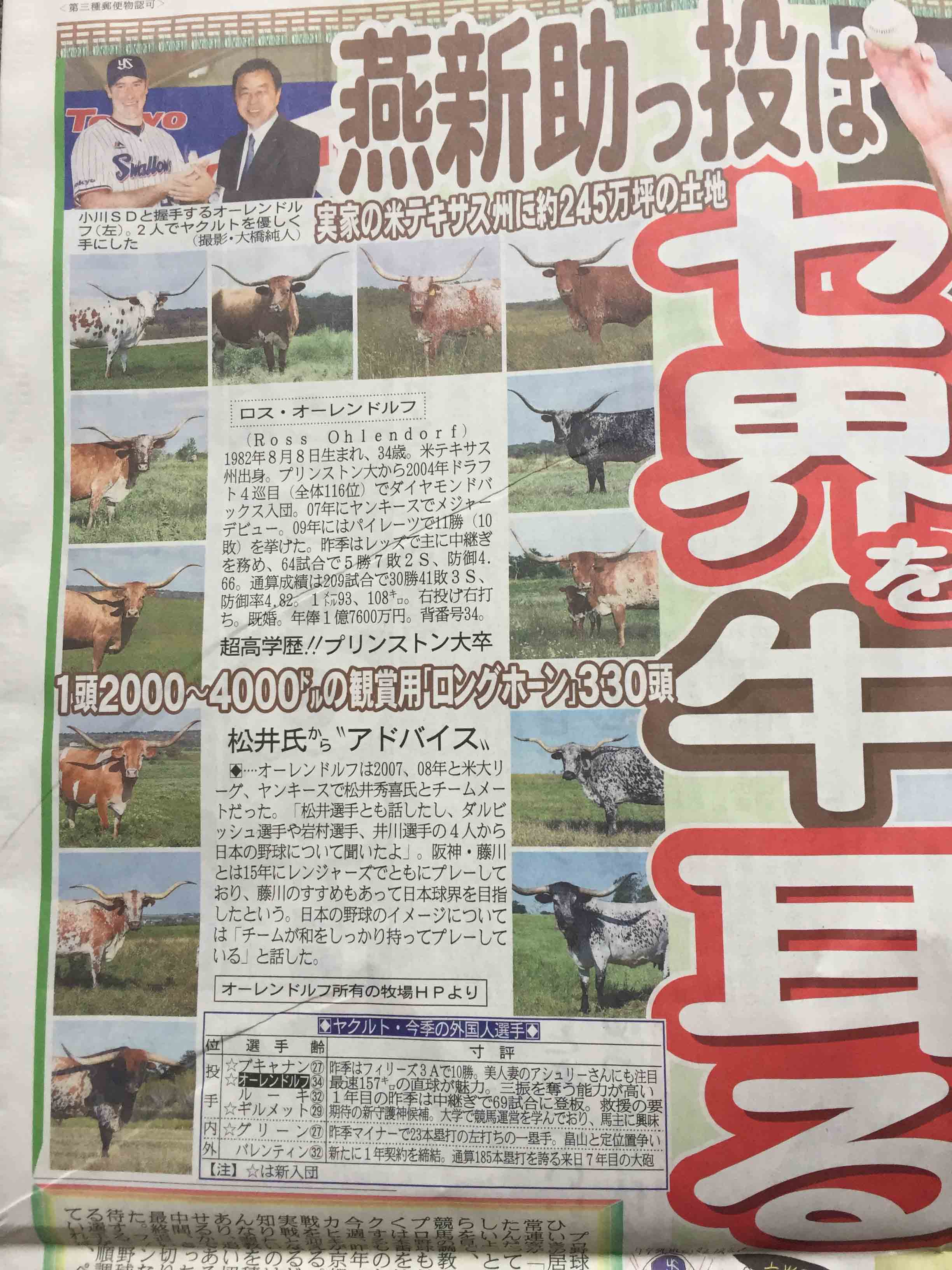 Ross Ohlendorf and Rocking O Longhorns featured in a Tokyo newspaper


Rocking O Longhorns' Ross Ohlendorf is pitching in the Nippon (Japan) Professional Baseball Organization for the 2017 season.
Pitching in the NPB has been a goal of Ross's for a number of years, and he is grateful to the Tokyo Yakult Swallows for the opportunity to pitch for them this year.
The Japanese media have embraced "Cowboy" Ross and his love of ranching. They ran a cool article in the paper just a few days after Ross arrived in Japan.
The editor had good taste when picking the pictures to include in the article!