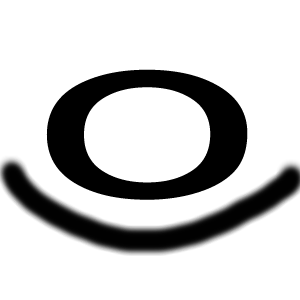 Why Longhorns?
Curtis Ohlendorf grew up on a multi-purpose farm/ranch that included crops such as corn and cotton and livestock such as chickens, hogs, and commercial cattle. Even though he moved to Austin to work for the University of Texas for a number of years, his passion for agriculture remained strong. One day, while at his cousin's ranch near Lockhart, he saw a colorful newborn longhorn calf and was immediately hooked. He knew from that day that he wanted to eventually raise longhorns on his homestead, and a few years later Rocking O Longhorns was born. The variety of colors in longhorns has and always will be one of Curtis's favorite things about the breed. Looking for a new calf reminds him of looking for Easter eggs as a child, as he is filled with excitement in anticipation of learning not only the sex of the calf, but also its color.
The variety of colors was the kindling on the fire that has burned into Rocking O Longhorns, but there are a number of other things that make this breed special. Some other benefits of longhorns include ease of calving, disease resistance, heat tolerance, longevity, superior forage utilization, lean beef, and of course beautiful horns. At Rocking O Longhorns, we strive to raise pretty and productive cattle to be enjoyed by ourselves and other breeders.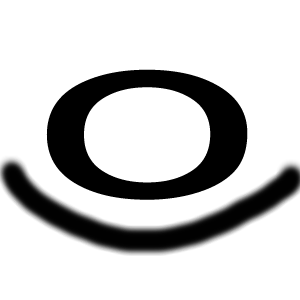 Registering Cattle
We will pay to register cattle purchased from us into the new owner's name. In the case of a young bull or heifer, we may be registering the animal for the first time (and you can choose to change his or her name if you don't like the one we have chosen). If the animal has already been registered, we send in a transfer of ownership to the registry. Whether it's for a new registration or a transfer of ownership, the new owner will be mailed a fancy registration certificate for their new animal. If the animal is a cow with a calf at side, we do not typically pay for the registration of the calf but are happy to help the new owner through this process.
There are two primary longhorn registries, the Texas Longhorn Breeders Association of America (TLBAA) and the International Texas Longhorn Association (ITLA). The TLBAA was the original registry and celebrated its 50th anniversary in 2014. We are members of both registries but have chosen to register our cattle with TLBAA. Some of our cows are dual registered, and we are happy to register cattle purchased from us into the registry of the buyer's choosing. We are also happy to set up a three month promotional membership for them with the TLBAA. This promotional membership will include the Texas Longhorn Trails magazine.
Registering the cattle requires filling out paperwork showing the animal's name, breeder, owner, sex, sire, dam, birthdate, color, and branding information. We are happy to help customers figure out this paperwork when it comes time to register their calves. Each longhorn breeder wanting to raise registered cattle will need to brand each of his calves before registering them. Registered longhorns have both a "holding brand" (ranch brand) and a private herd number brand.
Coming up with your own holding brand can be a lot of fun. When we bought our first cows, our oldest son Ross was in middle school. He was really excited about the longhorns and decided to take the lead on designing our brand. He quickly realized that designing a brand would be easier if we had an identity to base it on, and "Rocking O Longhorns" was born. After that, designing the brand almost took care of itself, as he decided on an O with a semi-circle underneath. Each of our heifers and bull prospects gets the Rocking O branded on their left hip. They then get a private herd number branded just below the holding brand. We have chosen to place both brands on the left hip, but they can also go on the side or the shoulder, and on either side of the animal. Depending on your squeeze chute configuration, you may decide that one of these other locations is preferable to the left hip.
There are a variety of private herd numbering systems, but we feel it is generally useful to use the number to provide an indication of the age of the animal. Years later you will be glad that you branded a heifer this way when you are asked her age by a guest and can't quite remember it off the top of your head. We use the same numbering system as our friend Bob Coffee used when he sold us our first three longhorns. Our heifers get either a 3 or 4 digit herd number, using the following system: (month of birth/number heifer born that month/last digit of year of birth). For example, a heifer numbered 123 was our second heifer born in January of 2003 or 2013, and one numbered 1214 was our first heifer born in December of 2004 or 2014.
We purchased our branding irons from Husky branding irons. There are three types of branding irons: fire brands, electric brands, and freeze brands. We use electric brands with 4" letters and strongly recommend them if you have a place to plug in your brands by your squeeze chute. When we wean a group of calves, we take them to the vet for vaccinations, and we brand them while he has them in the squeeze chute. This does slow the vet down some in giving his shots, but he is happy to help us out. We recommend checking with your vet prior to taking the calves to see if he is fine with you branding them at his office. It is likely that he or one of his vet tech's would be willing to do the branding if you do not feel comfortable doing so yourself. After giving the branding iron time to heat up, you need to firmly press it against the calf's hide for three to five seconds.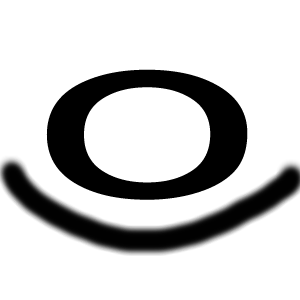 How many cows to get
There can be a variety of factors that go into deciding how many cows you should purchase for your herd, but the right number for most breeders is typically somewhere between 1) the minimum number required by their county for agricultural status for tax purposes and 2) the maximum number that their land can be expected to support.
1) Well intentioned people can sometimes give false information about the number of head required for an ag exemption. Unless you have received information from someone you know you can trust on the subject, our recommendation is to check directly with your county office. Most Texas counties have information on their website about the required number of cattle to receive agricultural status. This number will be based on your acreage and possibly on whether or not you have improved pasture. There is typically a minimum number of head regardless of property size, which is important to pay attention to if you have a smaller property. From what we have seen, this number is typically around 3. In most counties, the number of cattle required for agricultural status will be fewer than the land is actually capable of supporting in a year of average rainfall.
2) The number of cattle a piece of property can be expected to support is mainly a function of average rainfall, soil quality, and grass quality. If possible, it is best to talk to an experienced rancher in your area about the number of cattle he thinks your land is capable of supporting. We recommend that new breeders consider starting with fewer cattle than they think their land will support (provided they get enough for an ag exemption). It is easier to buy more cattle in the future than it is to sell off part of your new herd when you realize your land won't support them all. You can enhance your land's ability to support cattle by irrigating, fertilizing, or planting improved grasses. These are all expensive undertakings, but you may find one or more worthwhile for your situation. You can also stretch your land's capacity by supplementing the diets of your cattle with hay, grain or molasses tubs.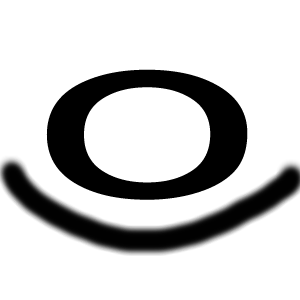 Gestation Period
The expected gestation period for cattle is 283 days. Here is a helpful gestation table: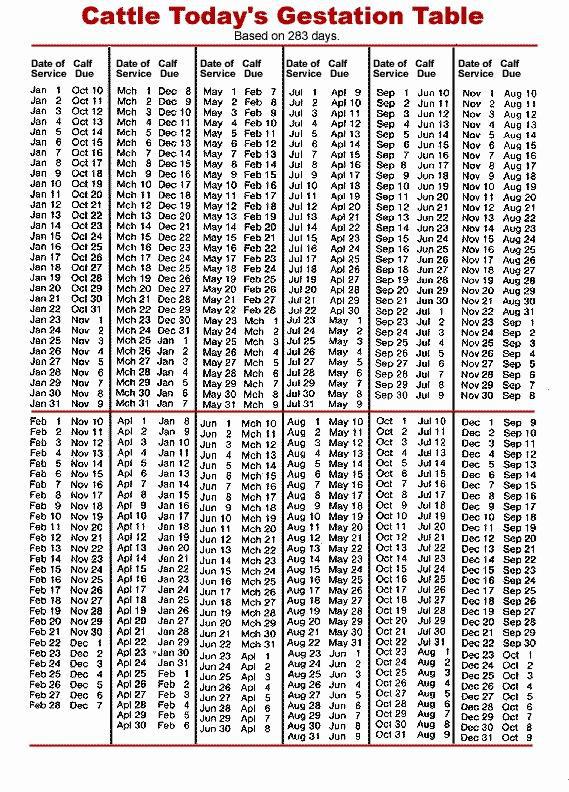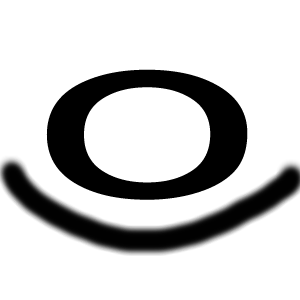 Lean Beef
Longhorns are known not only for efficiency on grass but also for having particularly lean beef. They have been a popular choice for those wanting to raise and market lean, grass-fed beef. Here is a chart from a study done at Texas A&M in the late 80's showing the leanness of longhorn beef relative to other meats.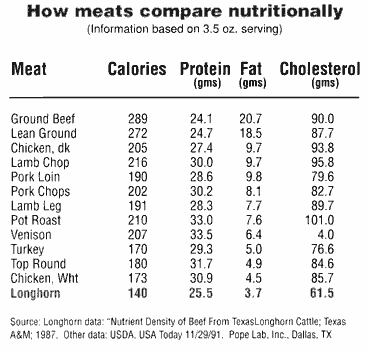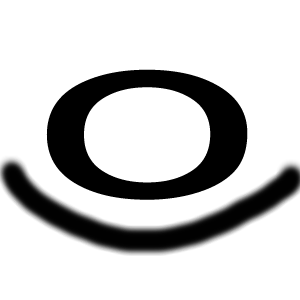 Colorations of Longhorns
The variety of beautiful colors and color patterns within the breed has probably hooked more people on longhorns than any other of their many attributes. There is no right or wrong when it comes to your favorite coloration, but the most marketable colors and patterns tend to be the ones where it looks like the cow was attacked by someone wielding an open paint can or two. If it is flashy and unique, people will want it.
Our good friend and fellow breeder David Hillis is one of the leading evolutionary biologists in the world. He has published several articles on the various colorations of Texas Longhorns and the genetics behind them. You can read these articles on his
Double Helix Ranch website
(http://doublehelixranch.com/color.html).